I have been totally sick for what seems like forever. I no have no hearing in my right ear which has made things really hard, I hope that clears up soon,
This is my last week co-hosting so come on and Hop Along!!
__________
This is the last week of our co-hosts time. They have had an amazing month!
With over [a number] unique bloggers linking up, we have all made a ton of new blogging friends!
Next week we will have our new co-hosts! And if you are ever interested in co-hosting, remember you can find all the information on that HERE.
This week's Featured Read, who receives all of THESE benefits is…
Since this is the last week of the month, we are getting social!
So link up your Facebook, Twitter, Instagram, Pinterest, and other social media channels!
Thanks for hopping by each and every week. This hop would be nothing without all of you!
As a reminder, if you would like to be a Featured Read
just make sure to follow the rules.
Ensure that you get notified!
Please add
diana.n.chastain[at]gmail[dot]com
to your address book. Thanks!
Looking to be a co-host?
Click HERE to view more info on that!
Need new co-hosts for next month!
Here's the badge:
Rules:
1.
Follow
your hosts and co-hosts.
Don't forget you can follow GFC via Twitter!
HOSTS:
Nanny2Mommy



Facebook – Twitter – Pinterest – Instagram – Google+ – YouTube
Mom In The USA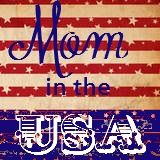 Facebook – Twitter – Pinterest – Google+
Co-Hosts:
Geek in Glasses
This Life's Beautiful Moments
Eyes On The Source
Please leave a comment if you are a new follower!
2.
Add
the badge somewhere on your blog.
3.
Link
up your main blog page.
No Giveaways or Specific Posts, please.
Our hop is open from Thursdays at 12:01am to Wednesday at 11:59pm.
So you can share and link up all week long!
4.
Visit
at least the two blogs before yours in the link set-up.
5.
Share
the Hop!
Tweet



The other cool thing, our hop can be added to your site as well.
If you do this, please leave
Nanny2Mommy a comment so we know.
*wink*wink*
6.
The Most Important Rule
Have Fun!
Happy Hopping!
Check out this Month's All Around Sponsor:
Enter Your MAIN Blog URL:
Enter Your Facebook:

Enter Your Twitter:

Enter Your Pinterest:

Enter Your Google+:

Enter Your Instagram:

Enter Your YouTube: