I'm just loving this sponsor!! I am so excited for this class to start I can hardly stand it! It's time to sign up now for a year long online art class – 2014 Year of the Fairy Tale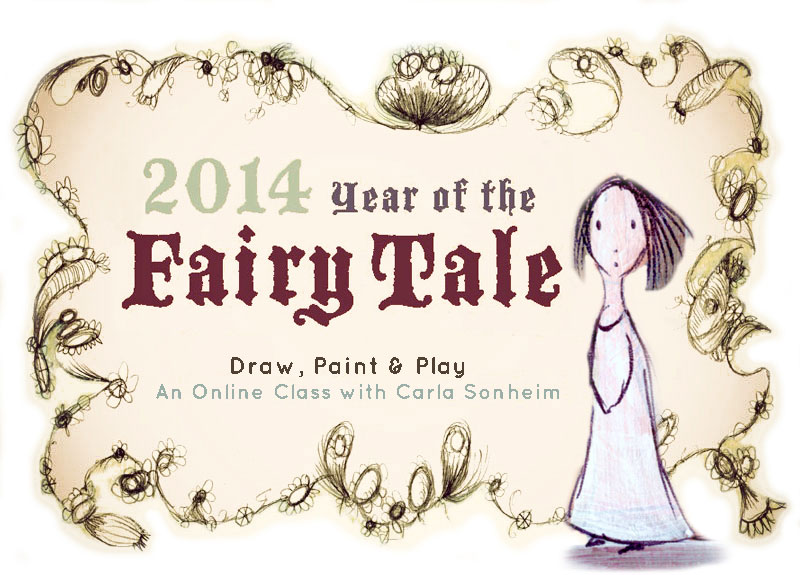 Here is a little about Carla and the art class!
"If you don't know me, my name is Carla Sonheim and I am an artist and author of several instructional drawing and mixed-media books. I'm known for my projects and techniques that help adult students recover a more spontaneous, playful approach to creating!
During this year-long online class, we will illustrate 8 fairy tales (the class will run in two, four-month "semesters," with a 7-week break in between). Each month you will receive both a sketchbook assignment and a technique-based, mixed-media project via professionally produced videos."
Go over and sign up today and take part in this year long event!!
.